How To Trade Forex Effectively
While most individuals understand that forex trading strategies are critical when navigating markets they often overlook the importance of a forex trading platform. These fx platforms have different functionality, latency and charting that are critical to trading on margin. The forex broker selected will set the trading platform options available, financial market and features.
Before trading there are three critical elements to consider:
Selecting a forex broker
Choosing a trading platform
Adopting solid currency trading strategy
1) Selecting A Forex Broker
When choosing a forex broker the first step is to ensure they are regulated with:
Forex trading in Australia regulated by the Australian Securities And Investment Commissions (ASIC).

View our forex broker in Australia page.

Forex trading in the UK regulated by the Financial Conduct Authority (FCA)
Forex trading in South Africa is regulated by the FSCA.

View our forex brokers regulated by the FSB (FSCA) section.

Forex trading in Indonesia regulated by the Bank of Indonesia.
Forex trading in South Korea by the Financial Exchange Commission.
Forex trading in some European countries by the Cyprus Securities and Exchange Commission CYSEC).
Most forex brokers offer a demo account that can be upgraded to a live account and may require more detailed personal information and funding that exceeds the minimum balance requirement of the Fx broker.
i) Pepperstone – 10/10
Pepperstone is a Melbourne based ECN forex broker allowing trading directly with liquidity pools.
Their main features include:
The use of either the MetaTrader 4 (MT4) or cTrader forex platform
Industry-leading leverage of 500:1
Fast execution speed with the use of Equinix servers in New York and London.
Award-winning (Investment Trends) customer service
Buy and sell cryptocurrencies, Index CFDs, futures and commodities
Pepperstone's offering of the most popular forex trading platforms, low spreads and commissions, high leverage and execution speeds are why they are recommended for intermediate to expert forex traders.
OPEN A DEMO ACCOUNT >>VISIT PEPPERSTONE >>
ii) Easy Markets – 9/10
Easy Markets are a Cyrus based forex broker with a Sydney offer and locally regulated for Australian forex trading.
Their main strengths are:
Deal Cancellation allowing forex trades to be cancelled within 60 minutes
Risk management safeguards including guaranteed stops and negative balance protection as standard
Fixed spreads and no commissions providing transparent trading costs
300+ markets including the option to buy and sell cryptocurrencies
400:1 leverage when trading foreign exchange
Easy Markets offering of transparent trading fees combined with unique risk management tools makes them the ideal forex broker to beginner forex traders of those with a low-risk profile.
OPEN A DEMO ACCOUNT >>VISIT EASYMARKETS>>
iii) AxiTrader – 8.5/10
AxiTrader Pty Ltd is similar to Pepperstone offering ECN forex trading in a fast foreign exchange environment.
Their key strengths are:
The offering of the most popular forex trading platform – NextGen
Added NexGen platform features including autochartist
Fast execution speeds thanks to Equinix data centres
Automation trading using Expert Advisors (EAs) and DupliTrade
Leverage of 400:1 on currency pairs
AxiTrader only offers MetaTrader 4 which can be limiting for some traders but if this is your preferred forex trading platform this may be the right forex broker for you. Their enhanced trading features including EAs are ideal for traders looking for tools to assist their trading.
OPEN A DEMO ACCOUNT >>VISIT AXITRADER >>
iv) GO Markets – 7.5/10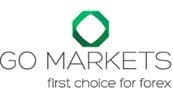 GO Markets is a Sydney based forex broker with a tiered service approaching.
The brokers' core features are:
The offering of MetaTrader 4 Genesis with enhanced features and charting
Low spreads and fees depend on the deposit made within the account
Extra financial services including buy and selling of binary options
300:1 leverage available
VPS option to speed up the forex trading environment
GO Markets is an excellent option but only for those that opt for their new GO Markets PLUS account. This account has the lowest fees with raw spreads and Australia Dollar $3.00 per side commission. The issue though is that regularly the minimum deposit is $10,000 making this broker only suitable for high volume currency traders. If you're a high-frequency trader, then you should consider this forex broker.
OPEN A DEMO ACCOUNT >>VISIT GO MARKETS >>
v) Plus500 – 4.5/10
Plus500 is a public listed company that has an office in Sydney.
The forex broker offers to trade with:
300:1 leverage
Their own forex trading platform
CFD Trading Platform
No commission trading with variable spreads
Share trading of the ASX 200 and other financial services
Risk Management tools including guaranteed stops
Plus500's key strength is their offering of financial products outside of CFD trading such as shares. Their CFD trading platform is very unique to the other Australian Forex brokers which are both their strength and weakness if you want to change brokers at a later stage. They are work considering if you are looking for something unique from your forex brokers.
OPEN A DEMO ACCOUNT >>VISIT PLUS500 >>
Warning: Your capital is at risk
Overall, if you can't decide which forex broker based on the information above, then view the best forex broker comparison table.
2) Selecting A Forex Trading Platform
When currency trading there are three trading platforms options to view charts, news and make trades. These are the:
MetaTrader Trading Platforms
cTrader Trading Platforms
Propriety Trading Platform
MetaTrader Fx Trading Platform
MetaTrader by MetaQuotes is the most popular currency trading platform worldwide offering:
MetaTrader 4 – The most used trading platform known as MT4 released in 2005
MetaTrader 5 – An improved version of MT4 from an automation perspective released in 2010
Below compares MT4 to MT5 to help decide which trading platform is ideal for your trading need.
METATRADER 4
METATRADER 5
Function
Easy Installation
Supports continuous zooming
Multiple time frames to analyse quotes
Four zoom modes
Flexibility
With MAM, MT4 can manage multiple accounts
MT5 can manage multiple account
Graphic
Easy to follow currency indicators
Large icons with improved speed
Speed
Slower
Faster
Timeframes
9 with limited charting capabilities
21 and unlimited charting
Tick Charts
Not available
Available with one-click trading
Trading Indicators
30
38
Analytics
33
68
Hedging
Yes
No
cTrader Trading Forex Platform
cTrader by Spotware is the second most popular forex platform worldwide and is tailored towards intermediate to expert traders with features including:
Professional analysis and charting
Depth of market functionality
Extensive historical data access
Cloud-hosted solutions
Propriety Online Trading Platforms
A large number of forex brokers offer their own online trading platform including:
EasyMarkets
IG
Plus500
CMC Markets
These platforms often have unique features such as DealCancellation for EasyMarkets which is not available with MT4. It's hard to generalise about these currency trading platforms as they vary but they do make it hard to switch forex brokers long-term. Once a forex trader gets used to a platform, it can be difficult to move to another one. This is why MT4 remains the most popular platform despite it been created over a decade ago.
3) Selecting A Trading Strategy For Currency Markets
There are two common types of trading strategies: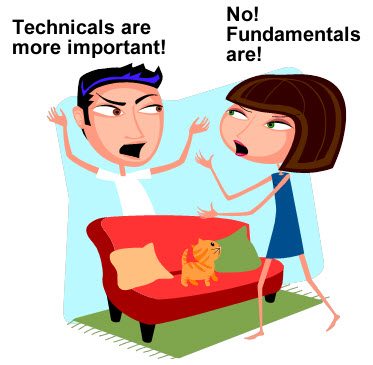 Fundamental Analysis
Technical Analysis
Although investors of different types will evaluate and analyse both of these systems, the truth of the matter is that they are very different and not suitable for all investors. A full range of courses and ebooks to can be found at the website Trading Strategy Guides.
Here is further analysis and breakdown of both fundamental and technical analysis fx trading strategies.
What is Fundamental analysis?
The first thing to look at with trading currency strategies is what is most commonly referred to as fundamental analysis. With fundamental analysis, traders analyse the market and measure currencies based on a variety of different fundamental factors. These factors are often much more calculated, while, as you'll read later, technical analysis looks more at patterns and price movements.
When an investor uses fundamental analysis, they look to the intrinsic value of a currency. They can do this by looking at industry conditions and the economy, as well as management and condition of particular companies in an economy. Those interested in fundamental analysis also look at earnings, assets, liabilities, and expenses of an economy, in order to help them get a better idea of what could happen in the near future.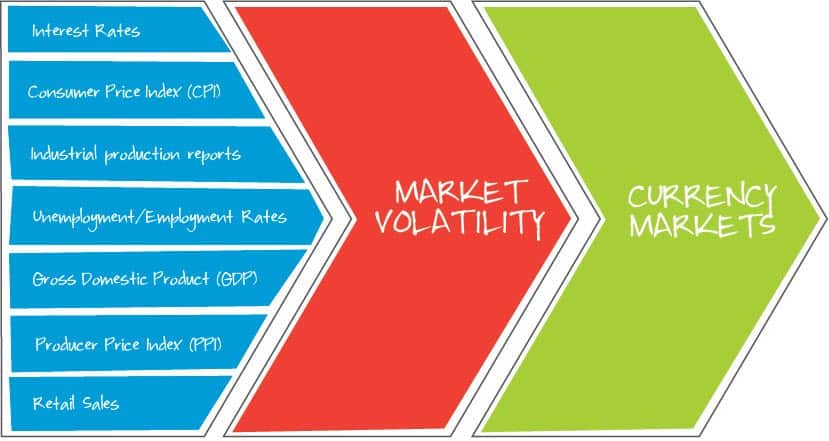 What are the advantages of fundamental analysis?
One of the first advantages of a fundamental analyst is that investors immediately have all of the information that they know right on the table. They can look at economic indicators and expectations and then make moves based on what they think will happen to the values of the currency. In addition, fundamental analysis puts a strong emphasis on patterns based on the calendar. For example, many economies have shown common patterns from year to year, which can be used as a helpful way to determine whether or not it should be invested in.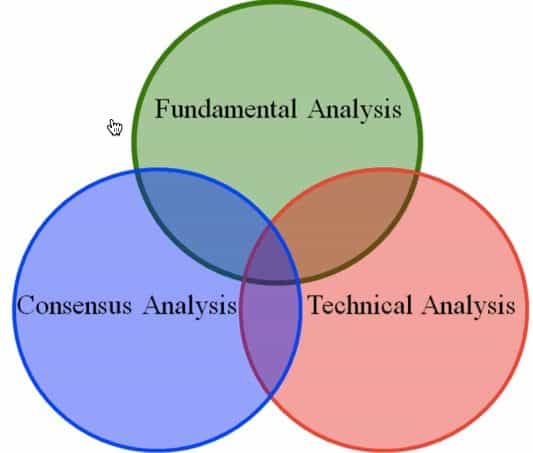 Many will argue that the fundamental analysis of currency trading is much more likely to pay off in time. However, that's not to say that it doesn't come with its downsides.
What are the disadvantages of fundamental analysis?
As mentioned above, fundamental analysis of FX trading is likely to pay off in time, but not necessarily anytime soon. Many experts say that fundamental analysis of foreign exchange takes too long to evaluate. In some cases, a person may make the evaluation and it could take quite some time before the expectations occur. This means that they'll have to hold out for a much longer time than with other methods.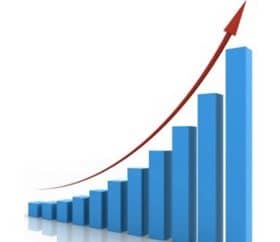 In addition, the process of fundamental analysis is said to take too long and can be time-consuming and tedious. Most investors want to turn around their results as quickly as possible. Therefore, they don't want to waste the time that is often required in order to consider the economic indicators that come with this process. If expectations are not met, some investors may also leave early, which can harm the overall process of the investment to begin with.
What is technical analysis?
On the opposite end of the spectrum of fundamental analysis, technical analysis looks at possible price movements in the future as a way to predict patterns that couple result in financial gains. Those that rely on this type of investment have a variety of different types of graphs, and they are able to use this evidence that they have in order to make market predictions. While technical analysis typically looks at the current intrinsic values, technical analysis look at Bollinger bands to see how quickly a prove moves and what happens when it breaks out of an expected guideline. It also helps to determine how long it'll take before the band comes back to its original status. Many technical analyses assume that the tighter a band is, the more likely it is that a big move is coming in the future.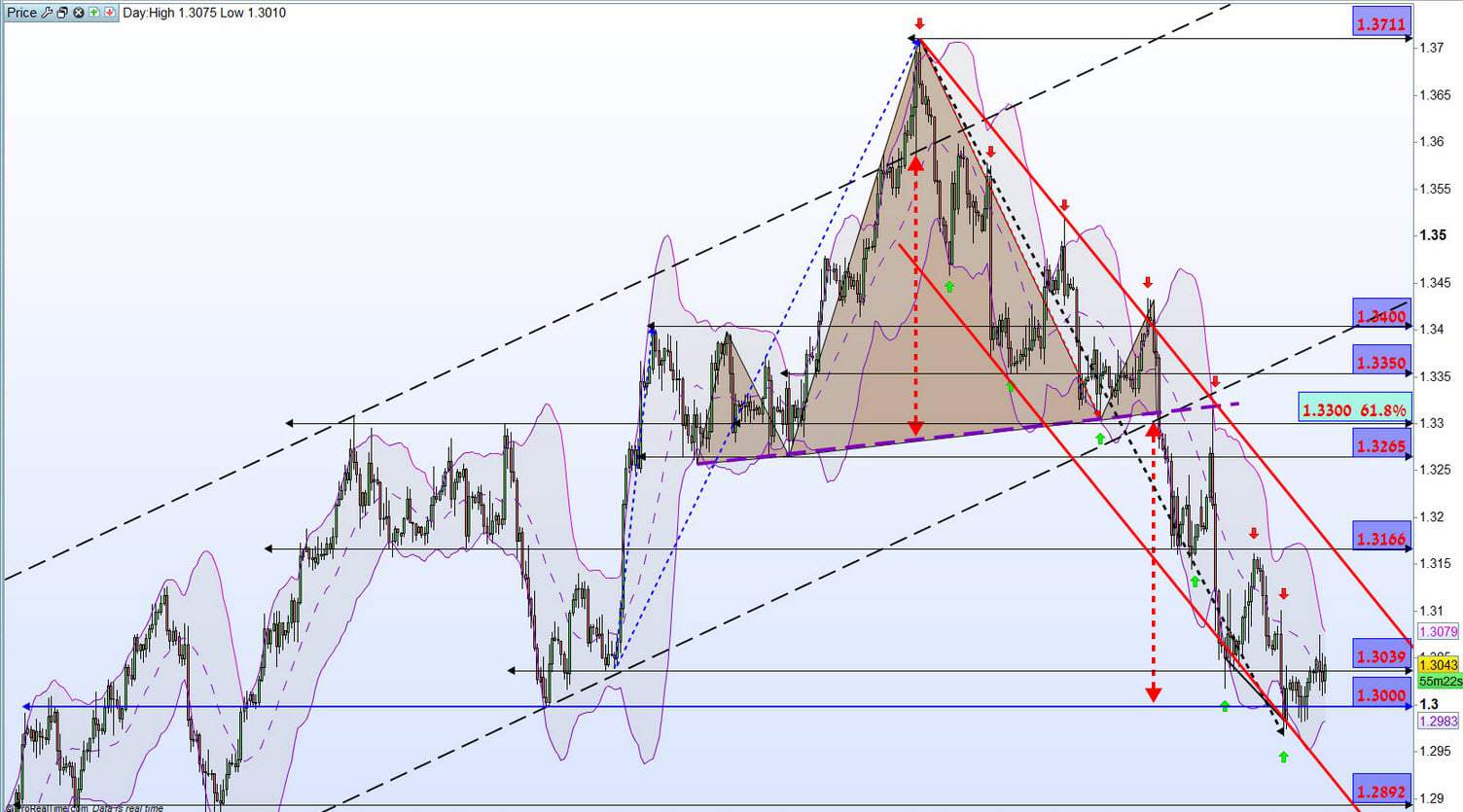 What are the advantages of technical analysis?
The advantage of technical analysis is that it's truly one of the most revealing ways to evaluate foreign exchange. After all, the price never lies and you have exactly what you need in front of you. In addition, the greatest advantage may be the fact that it can be done incredibly quickly, in comparison to the fundamental analysis method. By looking at trend analysis and moving averages, technical analysis is often thought to be done very quickly and therefore it is considered to be an advantage by those that want quicker returns.
Furthermore, it's important to keep in mind that technical analysis is well established. Many people have used technical indicators, such as the RSI, for quite some time and been pleased with the results that they get in return. Another benefit is the fact that there is no slow stochastic guesswork necessary. In all, many people believe that technical analysis has fewer downsides and is suitable for all investors unlike fundamental analysis.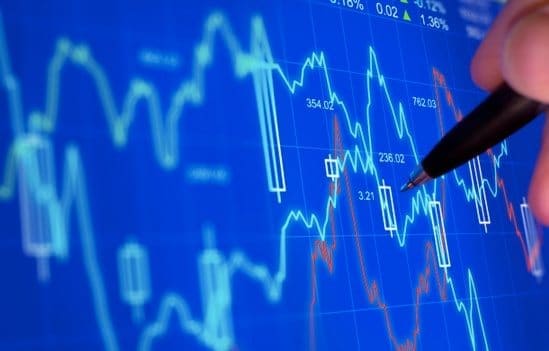 What are the disadvantages of technical analysis?
A disadvantage of technical analysis is that it can be very hard to understand and master. For example, understanding Fibonacci numbers can be very difficult to comprehend for those who have never been educated with it before. It requires for your predictions to be reliable and accurate, or else they could be completely off altogether. In some cases, technical analysis is also thought to be subjective. With this mindset in place during the analysis of the foreign currency, the numbers may not be as truthful as they are assumed.
Which strategy is right for you?
The truth of the matter is that each person is going to have their own ideas for what is best for foreign exchange investing and when it comes to trading/investing there is no real right or wrong answer. It's just a matter of what each person thinks they might have more success using or have had success with in the past.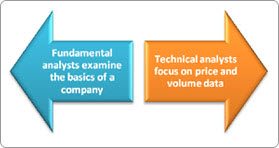 For some, the ideas and concepts that come with fundamental analysis may be easier to grasp. On the other hand, technical analysis may be more interesting for those that are eager to get involved as fast as possible and is the one that is often easier to grasp because it doesn't involve extensive research. It's basically just reading charts and graphs etc while fundamental analysis can often involve lots and lots of research into financial data, economic data, interest rate data etc.
Whatever the case may be, it's important that investors find forex strategies that are best for them and then develop a process that helps them with the best Forex investing possible.
What Is Trading On Margin And Do I Need It?
Trading on margin when fx trading is the act of borrowing money from a forex broker to trade on currency markets. The amount borrowed will be a multiple of the deposit and will need to meet the initial margin requirements.  Leverage amplifies the modest movements of forex markets to make sizeable profiles or losses.
Example Trading On Margin Scenario 1
The first scenario is a trader who trades with a 100:1 leverage level. The deposit is $100 which effectively allows $10,000 to be traded on currency pairs. In this scenario, the currency movement was 0.5%. Such as movement would lead to a profit of $50 or a loss of $50 (which effectively is 50% of the deposit).
Example Trading On Margin Scenario 2
The second scenario is a trader who trades with a 500:1 leverage level. The deposit is $100 which effectively allows $50,000 to be traded on a currency pair. In this scenario, the currency movement was 0.1%. Such a move would lead to a profit of $50 or a loss of $50 (which effectively is 50% of the deposit).
What Leverage Is Offered By Forex Brokers?
Trading on margin is determined by the forex broker and can vary by the account chosen of the brokers' discretion. While leverage is suitable for all investors the level chosen should reflect the risk appetite and experience of the fx trader.
The maximum leverage of the 'top 10' Australia forex brokers for FX trades are:
500500200400500200500500400400PepperstoneIC MarketsIG MarketsFXCMCMC MarketsPlus500ThinkForexGO MarketsForexCTEasy Forex050100150200250300350400450500Easy Forex: 400
Maximum Leverage Offered
Trading on margin can vary by currency pairs. Exotic currency pairs often have lower leverage as they are more volatile than highly traded currency pairings such as EUR/USD. Consider your financial situation when choosing the currency pairs your trading.
Remember, these are the maximum trading on margin available with these forex brokers and not all traders will have access to these levels. It's important that before you request for high leverage that you fully understand the risks of CFDs trading. It's also worth considering risk management tools such as guaranteed stops, DealCancellation and negative balance protection.
Consider A Demo Account
It's recommended to start trading in a simulated environment using a free demo account most fx brokers offer. This will help simulate trading on the foreign exchange market and get the trading experience needed prior to using real money. A demo account can be followed by a small initial investment with a foreign exchange broker that offers a low minimum deposit. It's important to read the
product disclosure statement to understand the limitations of a demo account and funding requirements.
Benefits Of Foreign Exchange Trading
24-hour forex market – Whether you want this to be your full-time or a part-time job, currency trading Australia brokers operate from 5 p.m. ET Sunday to 5 p.m. ET on Friday giving you the opportunity to buy and sell whenever your schedule permits.
Liquidity – Unlike many other markets, the forex Australian trading market is the most liquid of the financial markets and offer the ability to trade big amounts of volume in and out of the trading markets with minimum impact.
Leverage – leverage amounts are changeable or may not be available all the times. For example, with 500:1 leverage, if you invest only $100 you'll control $50,000 units. But keep in mind that, although leverage helps to build profits in no time, it can also cause catastrophic losses in a short period of time.
Opportunities in trading – Besides technical trading, most currency trading Australia markets offer other opportunities to trade primary changes in the economy all around the world. All changes and developments are tracked through monthly events and calendars.
Low cost in currency trading – With most currency trading Australia brokers spread is the cost to trade. They tend to be much tighter than stocks.
Margin-based trading – These accounts differ from the regular credit card accounts where you have to open an account with a broker first and then deposit money into the account (fund the account)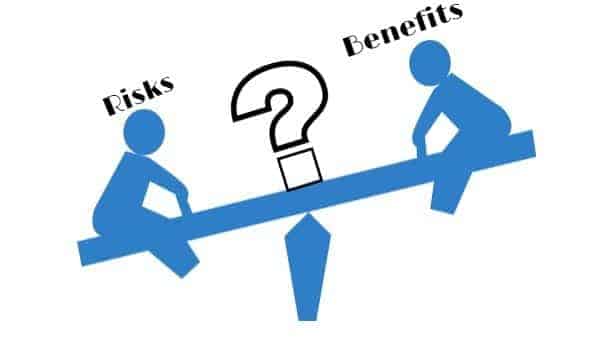 Understand The Risks Involved When Foreign Exchange Trading
Before trading its important to understand the risks involved when trading currency markets.
Leverage Risks – As we mentioned above, leverage amounts are changeable and as it can help you gain profit in the same way it can cause you large losses quickly.
Price risks – As in any trading market, forex prices are determined by long-term and short-term demand and supply. This can make prices move fast and often unpredictably. Traders need to apply some risk-management techniques for every trade they make. Using stop-loss orders can help determine the maximum exposure users will have in given positions.
Rate risks – in cases when the interest rate of different currencies comparing to others decreases or increases dramatically, the exchange rate and trading prices can also dramatically change.
Dealing with unregulated forex brokers overseas is the final risk warning which is why comparing the fx brokers shown on this site is recommended. This may be the highest risk warning of the above factors so it's strongly recommended to check regulation prior to signing up and trading underlying assets. You should also read their financial services guide.
Currency Trading FAQs
Is forex trading legal in Australia?
Is Currency Trading Taxable In Australia?
How Many Forex Trades Are Made Each Day?
How to calculate profit when trading?
How to make a fx trading robot
How safe is trading forex?
What is a base currency?
In Summary
Before you open an account and commence CFD trading, choosing the right currency broker is the foundation when trading Australian securities including currency.
Beginner forex traders should be looking for modest leverage, risk management features and strong customer support. EasyMarkets meets these criteria and also offers fixed spreads making trading fees transparent.
Intermediate forex traders should be looking for higher leverage, a solid trading platform and low spreads and commissions. AxiTrader is such a forex broker offering the most popular MetaTrader 4 platform plus added charting and trading features, low ECN spreads and leverage of 400:1
Expert forex traders should focus on the execution speed of the broker, platform and spreads. Pepperstone Pty Ltd is such as forex broker offering 500:1 leverage, ECN trading including low spreads and fees and 'Edge Technology' offering up to 12x improvement in execution speed and 10x latency reduction.
All traders should review the risk warning related to trading with leverage and understand the risks.
What Is Forex Trading?
Foreign exchange trading (termed forex trading) allows a currency to be bought and sold through Australian forex brokers. The five main components to consider when currency trading are:
The forex broker to trade through impacting spreads
The forex trading platform used (such as MT4)
The leverage levels which impact risk
The use of risk management tools like guaranteed stop loss
Currency trading such as fundamental vs technical analysis
Forex trading platforms such as MetaTrader 4 allow foreign currencies including the USD to traded by Australian traders. FX trading requires leverage due to the small movements in exchange rates with spreads and commissions the fees charged by brokers.
FAQ's About Currency Trading
1) What is currency trading?
Currency trading in Australia is speculating on the value of a currency pairings such as the Australian dollar (AUD) compared to the US Dollar (USD). Currencies fluctuate 24 hours a day during weekdays (not the weekend) providing a wide range of hours to make trades.
As the percentage change of any currency-pairing is often very small, leverage (also known as margin trading) means currency trading brokers will lend traders a multiple of their deposit to amplify the profit or losses from relatively small currency fluctuations. View our what is guide.
2) Can you manage risk when trading currency?
Choosing the right Australian forex broker is critical when it comes to risk management. There are tools only some brokers offer through their platform software such as 'guaranteed stops' which allows you to determine the most your willing to lose on any trade. There are also brokers like Pepperstone that guarantee no negative deposit which means once your deposit is exhausted your positions are closed automatically. Without these features, currency trading can expose traders to high-risk levels and you can lose more than your deposit so pick the broker and strategies to suit you. Also, look into completing a Australia Forex trading course to enhance your skills and ability to trade in any environment understanding the key signals in the market.
One critical way to reduce your risk and avoid frauds is to ensure the provider has an Australian Financial Services Licence (AFSL). All Brokers on this site have an AFSL regulated which means that funds are segregated in a bank account to protect traders.
3) What skills do you need for currency trading?
Generally, good currency traders will understand forex, market conditions of individual countries and factors that will impact value such as rate announcements. Like any skill, doing your research and learning from past trades are some critical tips. Finally, the ability to learn trading forex in Australia and understand the forex platform you use include making fast trades and understanding charting can also provide you with an edge over other traders.
Overall, having time, skills and the ability to accept risk are critical components for any currency or even stock trader. Select a provider that fits your trading style such as those found in the table above. It is also recommended to commence with some free forex trading Australia in the form of a demo account to test your strategies and confidence. Some other reputable brokers that just missed out on being featured above due to slightly inferior features include IC Markets, City Index, Oanda, Forex Capital Trading (ForexCT) and IG Markets. Some of these brokers also offer commodities trading and tools and features such as online trading courses.
4) How to Trade Forex
Trading foreign exchange markets requires a forex trading platform offered through retail forex brokers. These forex brokers differ by the platform, fees and features they offer as identified in the table at the top of the page. Once a forex broker is selected, the platform they offer usually included a trade forex demo account. This simulates the market and while not all features are present, it gives forex traders an understanding of:
How leverage increases exposure to the market
How to utilise features such a stop-loss orders
Forex strategies effectiveness in a simulated environment
The platforms suitability for your trading style
Most demo accounts don't have fees associated with them, so it's an ideal risk-free way to 'try before you buy'.
5) How Much Can I Make Trading Forex?
Currency pairings have very small movements most days compared to other financial products such as shares. The big difference is leverage (which can be up to 500:1). This amplifies these movements. For example, a currency movement of just 0.1% when trading at 500:1 will lead to a profit or loss of 50% the amount traded. Obviously, with high leverage, a trader can make a multiple of their initial deposit or lose it within a short period. Again, it's critical to understand the risks prior to trading forex in Australia.
6) Is Forex Trading Safe?
With all investment and trades, there are no guarantees of profits and risks exist. Key risks when trading forex including:
Forex brokers scams
Excessive slippage
Losses multiplied by the leverage
To control these risk it's advisable to find a forex broker that suits your trading requirements. Firstly, make sure the forex broker is Australian regulated with a strong track record. Secondly, make sure the leverage offers (or accepted) matches your risk appetite. For new traders, the higher levels of 400:1 or above are not recommended. Finally, look for the tools that can manage your risks such as guaranteed stop-loss orders and minimum balance protection. EasyMarkets provides these features which is why it's recommended to new forex traders that have a lower risk appetite.
What Is The Difference Between Forex And CFDs
CFD trading comprises of contracts across a wide range of markets from commodities, indices to energy, unlike forex which is solely currency trading. Trading CFDs allows varying incremental contract values across a variety of currency types, unlike forex which is set at currency pairing. This means having a base currency to another currency is set forex lot sizes.
Another variance is that forex is often driven by macro events including politics, employment changes and world events. CFD trading is more micro factors such as a business sector trend or the supply and demand of a commodity.